Oct/10 09:00 - Oct/11 18:00
When:
Wednesday, October 10, 2018 - 09:00

to

Thursday, October 11, 2018 - 18:00
Yeditepe University - The Research Center of Global Education and Culture
INTERNATIONAL MIGRATIONS IN THE XXIst CENTURY-III
Call for Papers – International Conference
10-11 October 2018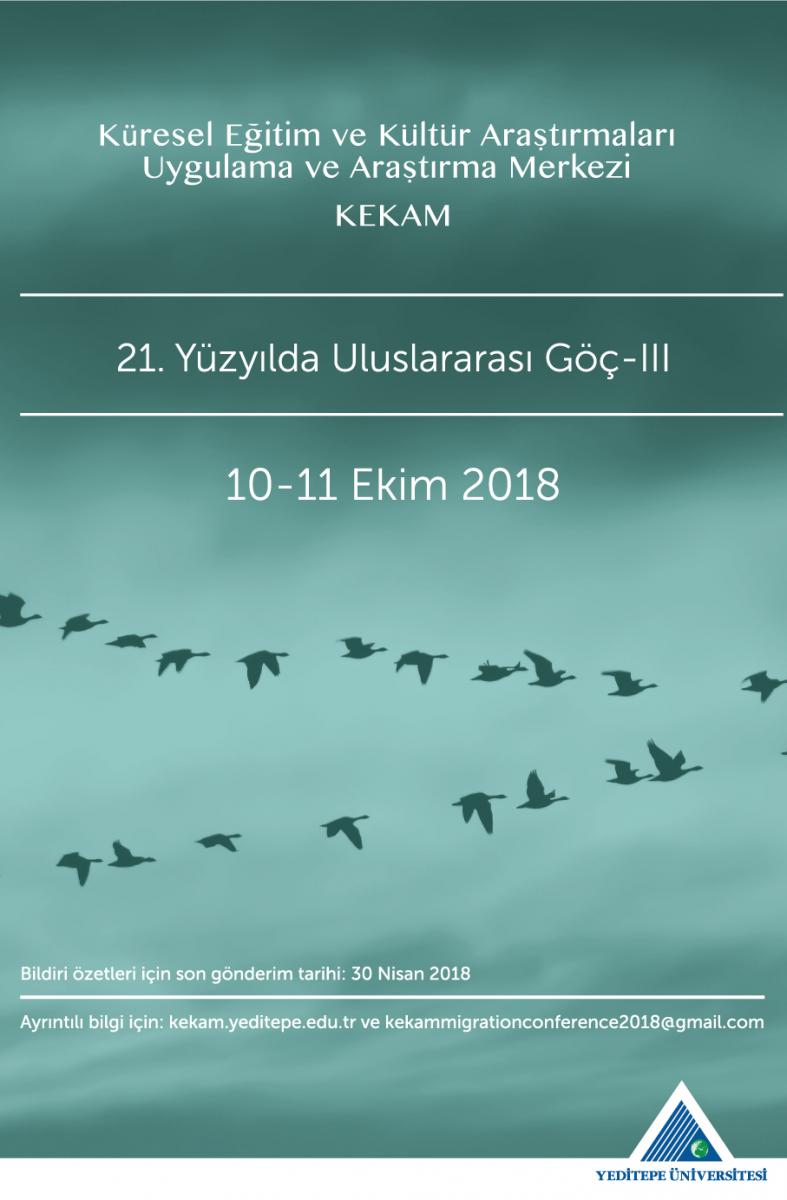 The third conference organized by the Research Center of Global Education and Culture of Yeditepe University will be conducted on the theme "International Migration in the XXIst century" with the participation of academicians and international migration specialists. The conference will take place on the 10-11 October 2018, in the Yeditepe University in Istanbul.
The topics of the conferences will be: international migration, the refugee problem, international migration and the security problem, illegal migration, smuggling of migrants, migration policies (at state and institutional level), brain drain, forced migration, labor migration, migration and culture, the integration of migrants, women migrant, diasporas and minorities, migration and development, etc. These topics are provided as an indication, any work falling under the theme "International Migration in XXIst Century" will be welcome.
Important Dates and Informations
Deadline for abstract submission: 30th April 2018
Decision of the committee: 14th May 2018
Deadline for full texts: 3rd  September 2018
Conference languages : English and Turkish
Participation fee (14th May -18th June 2018) : 100 Euro Students: 75 Euro
                             (18th June – 1st August 2018): 125 Euro Students: 100 Euro
Place: Yeditepe Üniversitesi, İnönü Mah. Kayışdağı Cad. 26 Ağustos Yerleşimi 34755 Ataşehir – Istanbul/Turkey
The participation fee is only valid for speakers who will present the papers.
Only one participation fee is required for multiple authors.
The Participation fee is not required for Yeditepe University Academic Members and students.
For abstract submission: Click here.
For more information: http://kekam.yeditepe.edu.tr and kekam@yeditepe.edu.tr